It's not that I don't agree with P's essential choices, we just have different styles. These are my 3 footwear essentials.

1.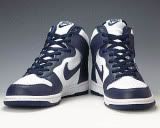 Dunk Hi. Classics are what I deal in. Dunks have been around for a long time, and if I want a high top, this is how I'm rolling. They come in a lot of different styles, from regular gr, to premium, to SB. No matter what your style, there is a dunk for you.

2.


Chuck Taylor Lo. Black/White. A lot of people prefer vans to chucks, but I have been wearing chucks since I was a little kid. I stopped for a while in high school, but then I put on another pair recently and they're all I really buy now. They're comfortable, affordable, and they look nice with my levi's. Most of my tshirts are black, so that part of it works out well. Like I said, I deal in classics.

3.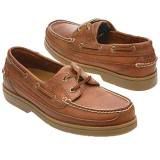 Sperry Top-sider. These are a boating shoe, which means you don't wear socks with them. They come in all kinds of colors, so when my shirt has a collar on it, I'm usually rocking these. They're classy, and they go good with jeans and slacks. This way, you're not really wearing a dress shoe(gum bottom) but you can still look nice, not to mention how comfortable they are. If you disagree about the comfort factor, you can always throw an insole in these and be good to go.

You can't borrow my shoes, you have to GET YOUR OWN. So get out there, young padowan.